It's not hard to notice in the shops and all over social media that it's time for Halloween again! Are you a fan, do you celebrate? We don't tend to decorate or celebrate the day but we do like to carve pumpkins so we'll likely be doing that again this year.
I do often receive requests for Halloween cakes and this year has been no different, I have also been running a Halloween cake topper challenge on Instagram so that has been fun! I wanted to share some recent Halloween designs which I have created, and give a little more information about them.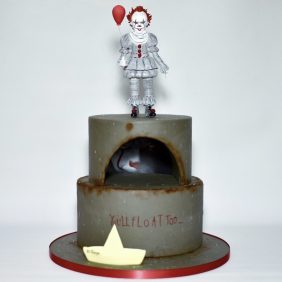 I created this 'IT' themed cake last year – the figure was made from clay in this instance so it could be kept after, the top tier was a dummy so it could have the cutout area, an edible image featured at the back of the top tier and the raindrops were achieved using piping gel.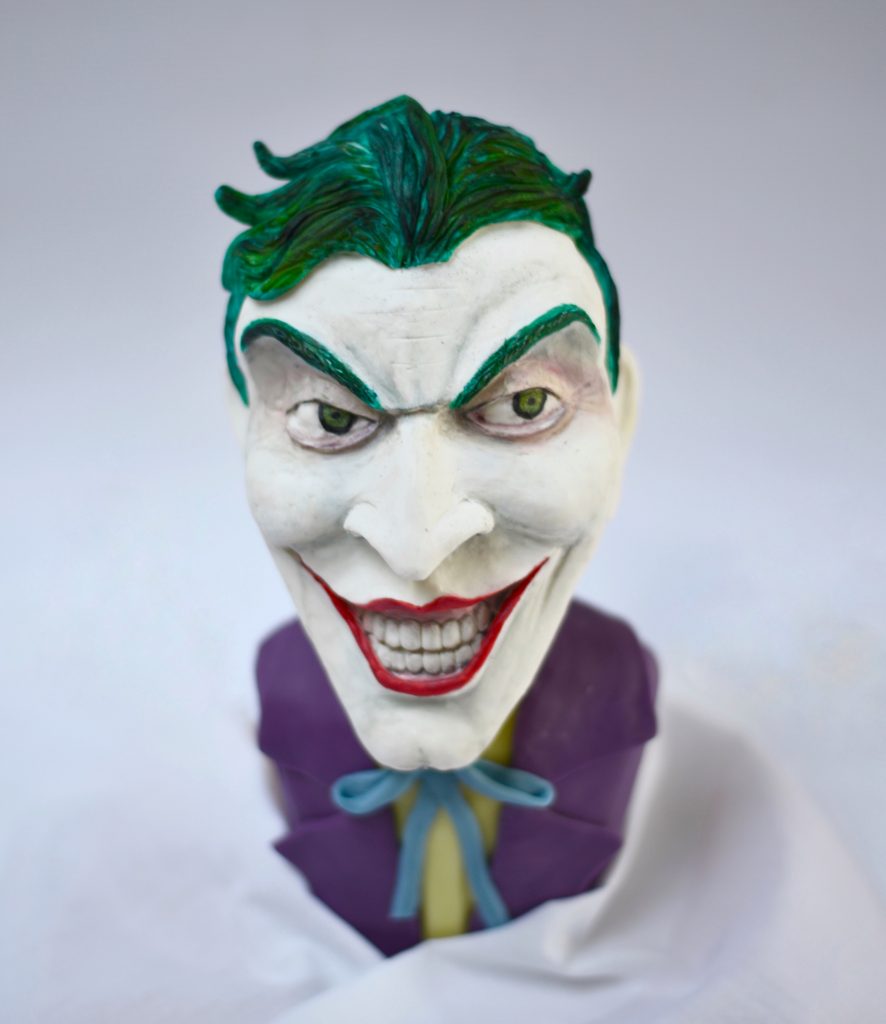 I don't know about you, but I find this guy pretty scary haha! A joker bust cake, based on a design by Sugar Spice Cakes. He was less than 10″ tall and just his shoulders were made from cake, so it's a great idea for a small gathering where not much cake is needed. 
This is my most recent Halloween cake – a floating friendly ghost! I'll be sharing details of how I created his structure in a short PDF tutorial which will be sent out soon to everyone on my mailing list – be sure to contact me to be added to the list!
These are the cake toppers we have been creating in the topper challenge I have been running on Instagram this month. They'd be perfect on top of any Halloween themed cake and the cat in particular is quick to achieve! They all have non-edible items inside them for structure and support. 
I'd love to see your Halloween creations! If you'd like to share them with me, you can find me over on Instagram 🙂